Home Health Care Loan Equipment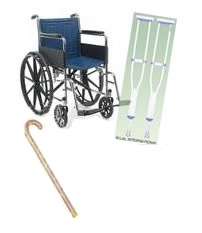 When available, we loan canes, crutches, walkers and wheelchairs to Paramus residents for free. To find out what is available, please call 201-262-1109; send an email to pvac@paramusambulance.com; or visit our headquarters at 295 East Midland Avenue.

Prearranged Nonemergency Transport

Paramus residents that need ambulance transportation to or from a local hospital may contact us at least 24 hours in advance to make the appropriate arrangements. Nonemergency transportations are only handled after 7 PM.